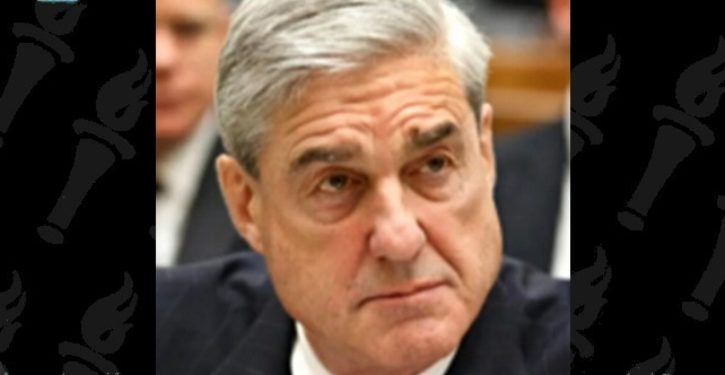 [Ed. – Oddly enough, most of the MSM stories on this haven't been clear about where the delays came from. Mueller has been filing for them, without explanation. Now, suddenly, he's ready. (The "Flynn cooperation" theory is boilerplate; there's never been any indication that Flynn knows anything Mueller could use.)]
Special counsel Robert Mueller is asking a federal judge in Washington, D.C., to move forward with the sentencing of former national security adviser Michael Flynn, nearly 10 months after he pleaded guilty to lying to FBI agents about his Russia contacts.

The development Monday comes after repeated delays in Flynn's sentencing. …

Mueller's prosecutors … requested that Judge Emmet D. Sullivan set a date for sentencing, suggesting Nov. 28 or seven business days after that.

Trending: Former Obama-appointed U.S. attorney: 'You're hearing the death rattle of this presidency'

Mueller's team had previously sought to delay Flynn's sentencing four times, signaling that his cooperation was still needed in the ongoing investigation into Russian interference. 
For your convenience, you may leave commments below using either the Spot.IM commenting system or the Facebook commenting system. If Spot.IM is not appearing for you, please disable AdBlock to leave a comment.