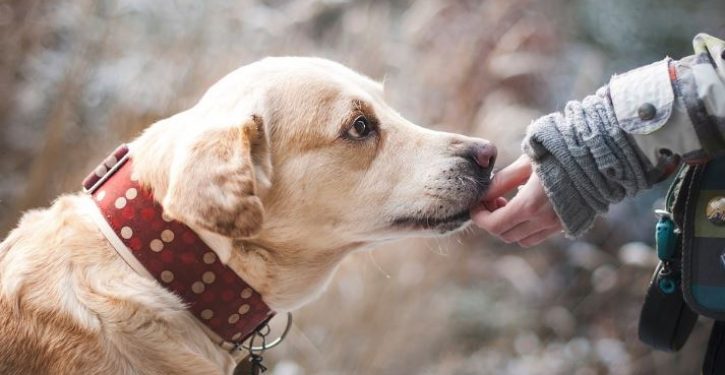 [Ed. – News from China?]
The House of Representatives will likely consider a bill this week that would make it illegal to kill cats and dogs for food.

The Dog and Cat Meat Trade Prohibition Act was originally introduced last year as part of a farm bill. But the legislation stalled in a conference committee and never made it out of Congress, the Orlando Sentinel reports.

Last week, two members of Congress from Florida—Republican Vern Buchanan and Democrat Alcee Hastings—reintroduced the bill. Their legislation makes it a crime to "knowingly slaughter a dog or cat for human consumption" and to "knowingly ship, transport, move, deliver, receive, possess, purchase, sell, or donate" any dogs or cats that have been killed for food. Violators can be fined up to $5,000, though the law doesn't apply to Native Americans participating in "religious ceremon[ies]."

Trending: Good grief: FBI never saw full CrowdStrike report on the DNC server

Six states currently have laws on the books prohibiting the killing of cats and dogs for food. The remaining 44 do not.
For your convenience, you may leave commments below using either the Spot.IM commenting system or the Facebook commenting system. If Spot.IM is not appearing for you, please disable AdBlock to leave a comment.