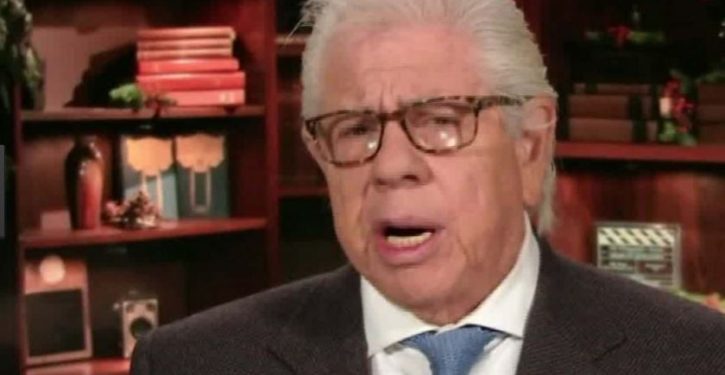 [Ed. – Brilliant idea. If mental health professionals can't make a diagnosis without interviewing 'the patient,' it stands to reason members of Congress can.]
Veteran journalist Carl Bernstein on Thursday called for Congress to hold hearings on President Trump's fitness for office.

"What we need here are, finally, I think, some hearings in which an executive session or open session, those around the president of the United States are questioned about the fitness of Trump to be the president of the United States," Bernstein, a CNN political analyst, said on the network.

Bernstein justified his call by citing excerpts from former reporting partner Bob Woodward's new book and an op-ed from an anonymous senior Trump administration official who argued that the president's actions are "detrimental" to the health of the nation.

Trending: Saudi Arabia beheads young man headed to college in U.S.

Both the book and the op-ed have painted a portrait of an administration that is increasingly at odds with the president's impulses.

"What's really going on here is that Woodward's book, and the contents of what is in the anonymous piece in The New York Times is that those closest to the president of the United States are saying we must save the country from the president," Berstein said.
For your convenience, you may leave commments below using either the Spot.IM commenting system or the Facebook commenting system. If Spot.IM is not appearing for you, please disable AdBlock to leave a comment.