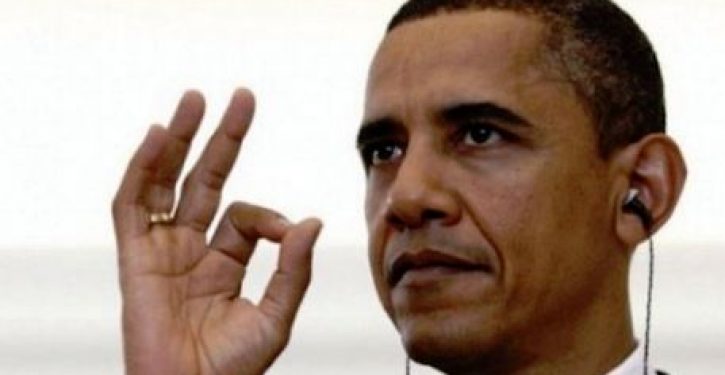 [Ed. – I feel very blessed to simply not care what the subculture cues of the alt-right are.  What a strange time we are passing through.]
Zina Bash, the former clerk of Kavanaugh's who made the OK sign did it for an innocent reason. …

I finally found an explanation for the OK sign and it makes sense to me. It took an updated version of a story from the #FAKENEWSBEZOSPOST together with a longer clip to put it all in context. First, here's the Washington Post:

But Taylor Foy, a spokesperson for the United States Senate Committee on the Judiciary, said there was an innocuous explanation for this second "Okay" hand sign as well: the signal was aimed at a judiciary staffer who fulfilled a request for the judge.

Bash texted a staffer during the hearing "to request a water glass for the judge," Foy said. "Once it arrived, she was simply communicating her thanks." …

[…]

Trending: Pelosi introduces House resolution to censure Trump: What else is new?

[A]n OK sign generally just means OK. … But when Richard Spencer used it in connection with Trump's victory, or Jim Hoft tweeted it with a picture of Pepe making the same symbol before 4chan ever suggested making it a troll, or Milo tweeted it in connection with Trump's victory and suggested people make it a "meme," those people at that time were using it as an alt right symbol.