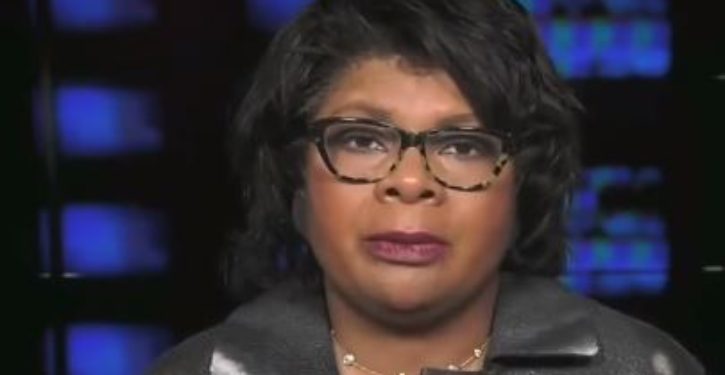 [Ed. – On the Left, everything comes down to race.]
CNN political analyst April Ryan accused the Trump White House of trying to "kill" her career because she is a black woman, on "The Daily Show with Trevor Noah," Wednesday.

"I ask questions for answers and for truth. And this administration for some strange reason, they are lumped into the same boat as the others who said 'oh, she might be asking questions that we don't like,' but they've taken it to another degree," Ryan said Wednesday.

"Trying to discredit me. Trying to kill my career. Trying to make me look as if I'm someone that I'm not."

Trending: Cartoon of the Day: Three Stooges

"I am a journalist, I'm not an activist journalist," she claimed. "I am just a journalist who is an activist for truth. Who is activating the freedom of the press and walking in that. Because if we don't ask those questions, you are not going to find out what is happening."

Ryan stressed transparency and said the only answers the press has to settle for the answers the Trump White House gives them.
For your convenience, you may leave commments below using either the Spot.IM commenting system or the Facebook commenting system. If Spot.IM is not appearing for you, please disable AdBlock to leave a comment.