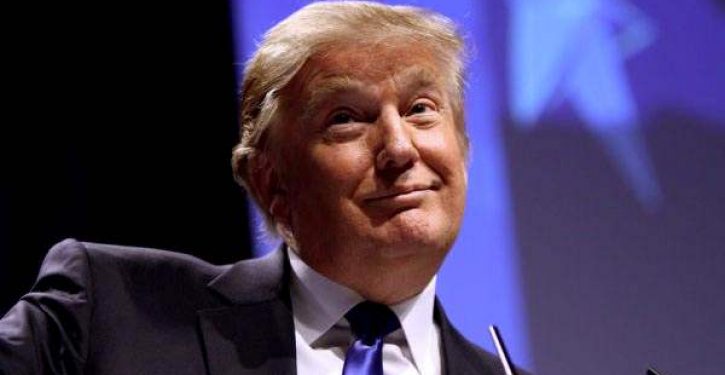 [Ed. – Dems would rather not go there.]
1. What if Trump's trade war leads to less protectionism and more global prosperity?Before launching his economic wars, Trump bolstered the home front's economy with deregulation and tax cuts. He figures that strength will allow the U.S. to win his wars without much, if any, pain at home. So far, the U.S. stock market seems to be siding with Trump's approach. The message from the markets seems to be: "What if Trump wins his trade wars and if his sanctions work?" Investors are giving quite a bit of weight to the possibility that this all will lead to less protectionism and greater global prosperity. I agree with this prognosis.

[…]

2. What if Trump's deregulation unchains the animal spirits of businesses?It's impossible to measure the impact of Trump's deregulation of business on S&P 500 SPX, -0.28%earnings. The stock prices of small corporations have been outperforming the larger ones since Trump was elected in November 2016. Since then through last Friday, the S&P 600 SmallCaps stock price index is up 50.3%, outpacing the 34.4% return for the S&P 500 LargeCaps and the 34.5% gain for the S&P400 MidCaps (Fig. 1).
Trending: CNN analyst slams Fox News Channel for daring to mention Joe Biden's health
For your convenience, you may leave commments below using either the Spot.IM commenting system or the Facebook commenting system. If Spot.IM is not appearing for you, please disable AdBlock to leave a comment.