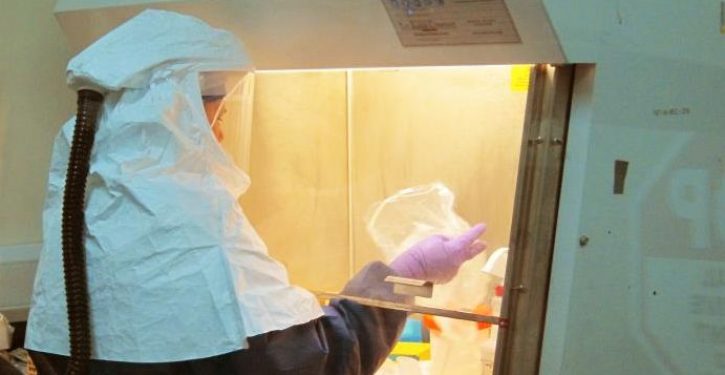 [Ed. – This seems unlikely to mean anything other than what it sounds like.  The day is past when we could assume there was no nefarious intent here.  It's more likely now that assuming nefarious intent is the wiser use of logic.]
China has, for over a year, refused [the United States'] requests to share lab samples of the same strain of avian influenza virus.

To date there have been 1,625 cases of H7N9 – a virus which usually circulates in poultry – in humans including a spike in cases in 2017, which prompted US researchers to request samples of the virus from Chinese authorities.

The virus is thought to be only few mutations away from being able to spread freely in humans and was said by the England's deputy chief medical officer, Jonathan Van Tan, earlier this year to be alikely candidate for the next global flu pandemic.

Trending: Student wrongly arrested for rating female classmates on Twitter

Under World Health Organization (WHO) rules, countries are required to share flu viruses that have the potential to cause pandemics to help other nations prepare in the case of a global outbreak. …

China has given no reason for its failure to deliver the samples here or in America and experts are unsure of its motivations.
For your convenience, you may leave commments below using either the Spot.IM commenting system or the Facebook commenting system. If Spot.IM is not appearing for you, please disable AdBlock to leave a comment.