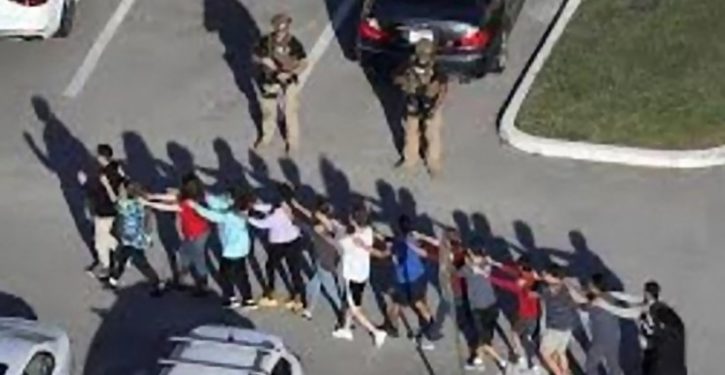 [Ed. – Wildly, as in hallucinatory-bonkers insane.  Apparently a sizable number of the so-called "school shootings" could not even be confirmed to relate to anything that actually happened.]
The Department of Education reported there were 235 school-related shootings in the U.S. during the 2015-16 school year, but NPR could confirm less than 5 percent of the incidents occurred in a new report.

Of the 235 school-related shooting incidents, NPR only confirmed 11 of them. It reported 161 schools or school districts told NPR no shootings had occurred, four were miscategorized, and 59 could not be either confirmed or unconfirmed by NPR.

The huge discrepancy calls into question the reliability of data disseminated by the government on the pressing issue of school safety.
Trending: Illegal alien tortures elderly woman to death: Media silent
For your convenience, you may leave commments below using either the Spot.IM commenting system or the Facebook commenting system. If Spot.IM is not appearing for you, please disable AdBlock to leave a comment.