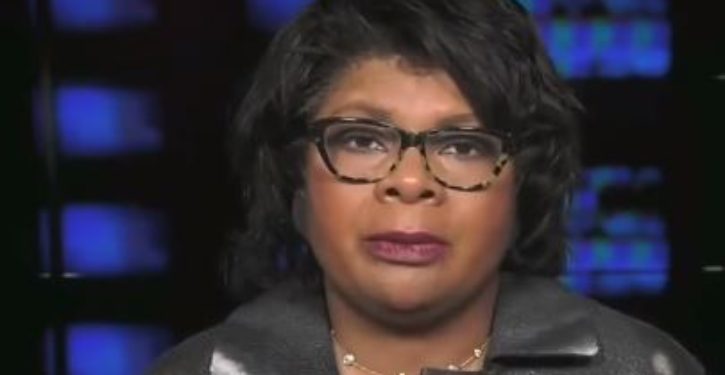 [Ed. – Sure, why not. Sanders should also be required to pay for a personal butler.]
CNN's April Ryan said White House press secretary Sarah Sanders should pay for a bodyguard Ryan has hired, accusing Sanders of "stirring" up death threats against Ryan.

"Oh, I get approached a lot, when I'm walking from my car, when I'm walking to my car, when I eat. Anywhere I go. I mean, they have put a target on my head, and I don't know who's who sometimes," Ryan told the Hollywood Reporter on Tuesday.

"I've had death threats. I've had craziness. … Do I have a bodyguard? Yes, I do. Am I paying for it? Yes, I am. And, I think [Sanders] should have to pay for it, especially if she's stirring it up with her boss," she added.

Trending: Holier-than-thou teen climate activist who dissed Trump not as 'green' as she thinks

Ryan, who's also the White House correspondent for American Urban Radio Networks, made the comments as she was promoting her new book, "Under Fire: Reporting from the Front Lines of the Trump White House," which details her experience covering the Trump administration.