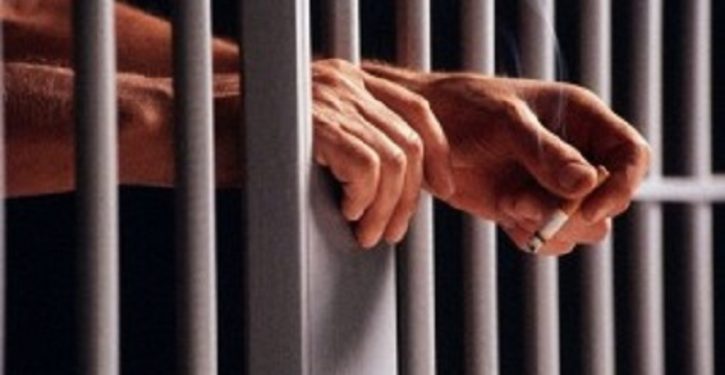 [Ed. – You commit a crime, you go to prison, you're forced to work for the state for very little pay: Yeah, that's slavery.]
Prison inmates across the country are preparing to go on strike by refusing to eat or work, as a way to protest what they call 'prison slavery' and poor conditions.

Though the extent of the planned strike is not known, prisoners in at least 17 states say they will be taking part in coordinated action, which will begin on Tuesday and last through September 9.

Organizers say the strike is partly in response to the April riot in South Carolina's Lee Correctional Institution, where seven inmates were killed by other prisoners when gang tensions boiled over.

Trending: Three 'pings' on the New York Times leak about the forthcoming John Bolton book

The masterminds of the strike have issued a list of 10 'demands', including an improvement of prison conditions, an end to life imprisonment, and an end to low-paid jobs behind bars.

Currently, hundreds of thousands of inmates work behind bars, in jobs ranging from GED tutors to custodial and other work that helps prisons run. The average pay runs about 20 cents an hour.

In California, more than 1,000 minimum-security inmates have been deployed at trained firefighters to combat the wildfires blazing across the state. They are paid $2 a day plus $1 an hour.