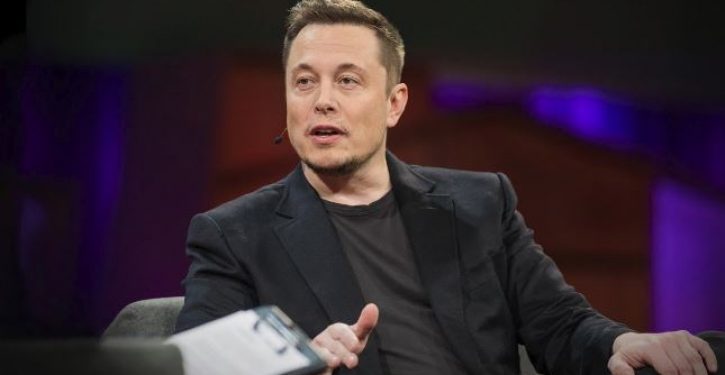 [Ed. – Tough times at Tesla]
The year has only gotten more intense for Musk, chairman and chief executive of the electric-car maker Tesla, since he abruptly declared on Twitter last week that he hoped to convert the publicly traded company into a private one. The episode kicked off a furor in the markets and within Tesla itself, and he acknowledged Thursday that he was fraying.

At multiple points in an hourlong interview with The New York Times, he choked up, noting that he nearly missed his brother's wedding this summer and spent his birthday holed up in Tesla's offices as the company raced to meet elusive production targets on a crucial new model.

Asked if the exhaustion was taking a toll on his physical health, Musk answered: "It's not been great, actually. I've had friends come by who are really concerned."

Trending: Liberal 'civility' alert: Beer company advocates smashing people over the head with bricks

The events set in motion by Musk's tweet have ignited a federal investigation and have angered some board members, according to people familiar with the matter. Efforts are underway to find a No. 2 executive to help take some of the pressure off Musk, people briefed on the search said.
For your convenience, you may leave commments below using either the Spot.IM commenting system or the Facebook commenting system. If Spot.IM is not appearing for you, please disable AdBlock to leave a comment.