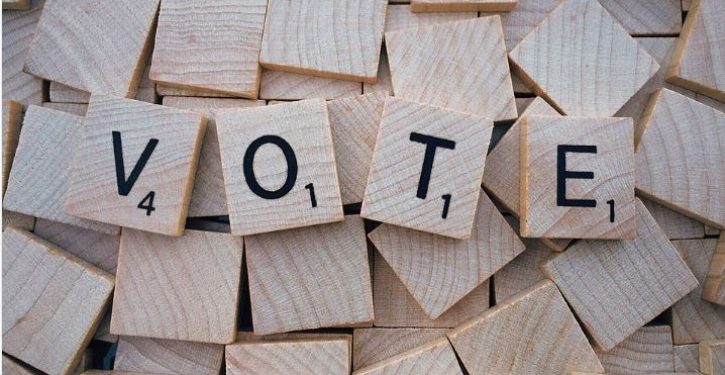 [Ed. – It would be ridiculous to suggest it did, since the universal conclusion about Democrat Doug Jones' win was that black voters put him over the top, with their highest-ever turnout in Alabama history.]
Alabama's voter ID laws had no suppression impact on black American turnout in the state's most recent Senate election.

Despite constant accusations from organizations funded by billionaire George Soros and Democrats that laws mandating voters show ID ahead of casting a ballot suppress minority turnout, the most recent case in Alabama seemingly debunks this theory.

In the Alabama  Senate runoff election in late 2017 — where Roy Moore and Doug Jones fought to take Attorney General Jeff Sessions' former seat — black Americans turned out in droves to push Jones over the edge to win the election, even as the state had implemented a new voter ID law.

Trending: Pelosi wants a law regulating who presidents can and can't pardon

The New York Times admitted in a report that the high black American voter turnout in Alabama "complicates" the claim by leftist advocacy groups and Democrats that voter ID laws keep black Americans from getting out to vote.