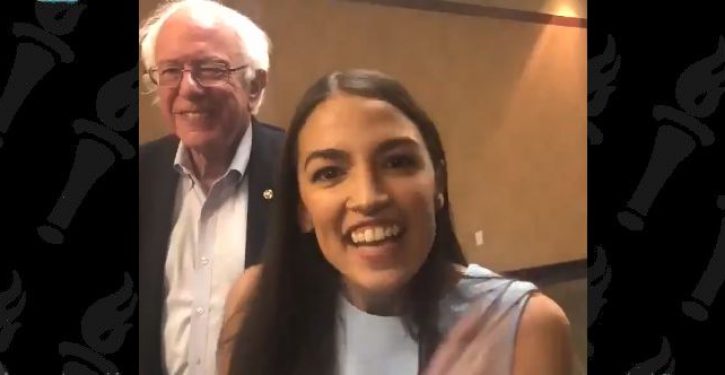 [Ed. – Road to hell and all that]
While Venezuela continues to collapse into a living hell for all but Nicolás Maduro and ruling elites, support in America for democratic socialism continues to rise.

Graphic reports such as the recent New York Times photo essay about starvation in Venezuela abound:

Kenyerber Aquino Merchán was 17 months old when he starved to death.

Trending: Note: Nonsensical report that 'militia' group is planning attack on U.S. Capitol … *UPDATE*: 'Proves a mirage'

His father left before dawn to bring him home from the hospital morgue. He carried Kenyerber's skeletal frame into the kitchen and handed it to a mortuary worker who makes house calls for Venezuelan families with no money for funerals.

[…]

With reports like these, one wonders how support for socialism in America can be growing?

[…]

When doctors of the ailing George Washington bled him, they were motivated by good intentions; and their unscientific medical practice arguably hastened Washington's death.

Politicians who trust their seat-of-the-pants good intentions inevitably become authoritarians. They are relying on the limits of their error-prone minds and not on proven principles that promote human flourishing.