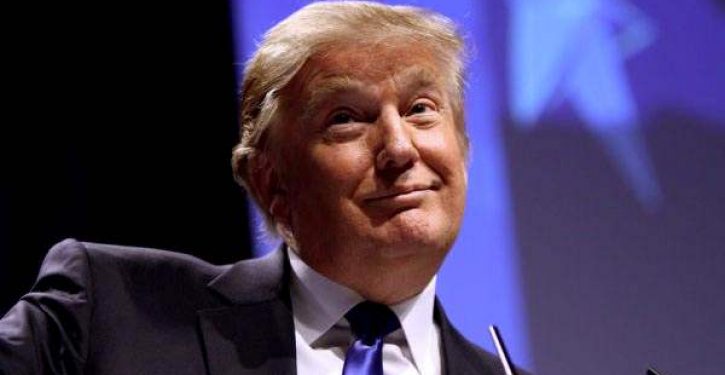 [Ed. – And the hits just keep coming.]
President Donald Trump said during the 2016 campaign that he would "restore manufacturing in the United States." The most recent jobs report gives him something to point to on that promise.

While Friday's July jobs report disappointed overall on its topline numbers, the release showed that the manufacturing sector added another 37,000 jobs, the highest number since December.

The latest addition also capped the strongest 12-month period for manufacturing jobs growth since 1995. Over the past year, the US has added 327,000 manufacturing jobs, the highest 12-month total for manufacturing job growth since April 1995, when the number was 345,000.

Trending: BREAKING: U.S. Federal Reserve system down; banks unable to make e-transfers; *UPDATE*

It's unclear exactly the reasons for the job boom in manufacturing, but the National Association of Manufacturers appeared to give Trump's agenda some credit in a statement released Friday.

"With 157,000 jobs created in July, including 37,000 in manufacturing, this report shows tax reform and regulatory relief are continuing to deliver for America's manufacturing workers," said Carolyn Lee, executive director of the National Association of Manufacturers' Manufacturing Institute.