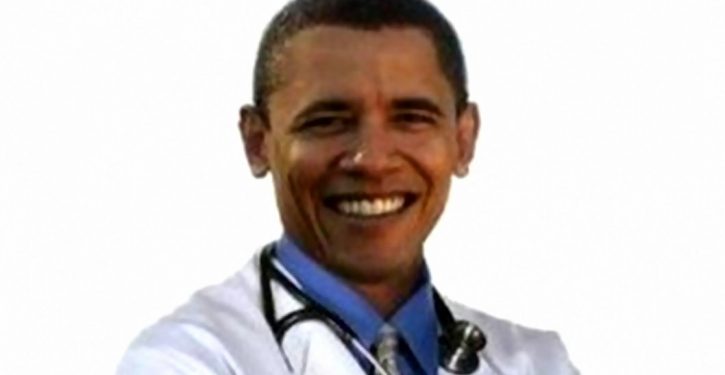 [Ed. – Dems are calling this a bait and swtich.]
The Trump administration approved an expansion of a low-cost insurance option for those who can't afford ObamaCare's sky-high premiums. Democrats are up in arms. Why? Because they say it will undermine the Affordable Care Act. Go figure.

On Wednesday, the Department of Health and Human Services issued rules allowing people to buy "short term" insurance policies that last 12 months. These short-term plans don't have to comply with ObamaCare's massive array of rate regulations. They can charge the sick more than the healthy, and can deny coverage for pre-existing conditions. They also don't have to comply with ObamaCare's costly benefit mandates.

But those who buy these plans will pay far lower premiums, will often have access to a much wider network or providers, and can renew the plans for three years without having their rates change because of health issues that crop up after initially enrolling.

Trending: Note: Nonsensical report that 'militia' group is planning attack on U.S. Capitol … *UPDATE*: 'Proves a mirage'

For millions of Americans who've been priced out of insurance because of ObamaCare, this opens the door to their getting some form of affordable health insurance. Obama tried to kill off the short-term insurance market entirely by limiting the plans to just three months.