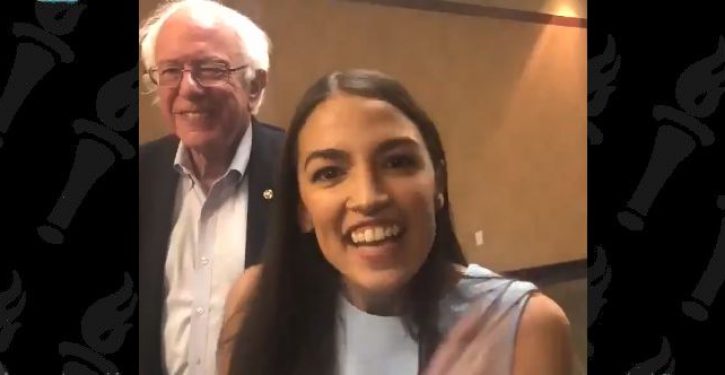 [Ed. – I say we make China pay for it.  The Mercatus figure averages an increase of $3.26 trillion per year.  Total U.S. health care spending in 2016 was $3.3 trillion. U.S. GDP in 2017 was $19.5 trillion.  Under Bernie's plan, health care spending would jump from the famous "one sixth of the economy" to one third.]
Sen. Bernie Sanders' "Medicare for all" plan would increase government health care spending by $32.6 trillion over 10 years, according to a study by a university-based libertarian policy center.

That's trillion with a "T."

The latest plan from the Vermont independent would require historic tax increases as government replaces what employers and consumers now pay for health care, according to the analysis being released Monday by the Mercatus Center at George Mason University in Virginia. It would deliver significant savings on administration and drug costs, but increased demand for care would drive up spending, the analysis found.
Trending: Note: Nonsensical report that 'militia' group is planning attack on U.S. Capitol … *UPDATE*: 'Proves a mirage'