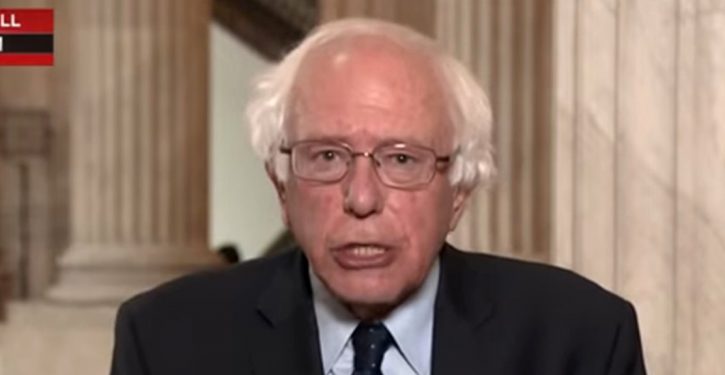 [Ed. – May or may not mean anything in particular.  Tad Devine has been around awhile and is well known in "politico" circles.  But interesting.]
On Wednesday, Special Counsel Robert Mueller filed a large cache of evidence against former Trump campaign chairman Paul Manafort, and a former chief strategist for Sen. Bernie Sanders (I-Vt.) was all over it.

Tad Devine, Sanders' chief strategist, appears from exhibit 5 onward. Mueller listed a memo from 2006 involving Manafort, Devine, and former Ukrainian President Viktor Vanukovych, Russian President Vladimir Putin's puppet in Ukraine.

Mueller's evidence lists email after email between Devine and Manafort, connecting them both to Konstantin Kilimnik, a Putin-connected operative whom Manafort described as "my Russian brain."

Trending: CNN hires former Trump admin. spokeswoman; Obama admin. spokesman loses it

Devine's name appears a total of 21 times in the list of nearly 500 pieces of evidence against Manafort.
For your convenience, you may leave commments below using either the Spot.IM commenting system or the Facebook commenting system. If Spot.IM is not appearing for you, please disable AdBlock to leave a comment.