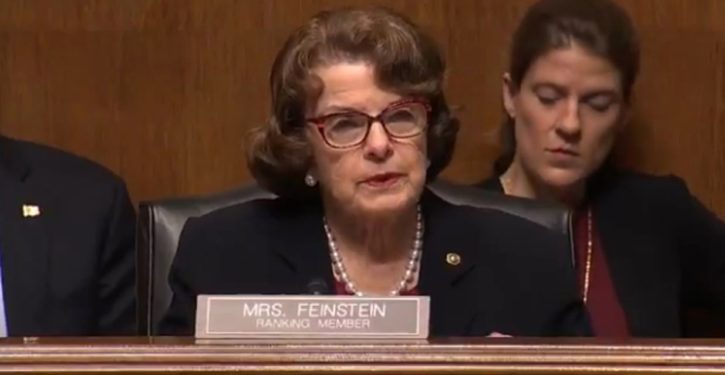 [Ed. – We ran a headline on Feinstein's last-minute appeal to the state party to forgo an endorsement. They made one anyway, so you have to know which way it went.  Notice that it wasn't even close.  Jeff Dunetz has more today on the growing civil war in the Democratic Party: left under fire from left-er.  Dems are jumping the shark as we speak.]
The California Democratic Party snubbed U.S. Sen. Dianne Feinstein on Saturday by handing its official endorsement and a badly needed boost to state Sen. Kevin de Leon, her longshot Democratic challenger.

In backing de Leon, a majority of the party's 360-member executive board ignored Feinstein's calls to stay neutral in the race. Her allies had warned an endorsement would create an intraparty squabble that could detract from important down-ballot races.

De Leon has long been courting party activists and appealed to those seeking a fresh face and a more progressive senator to fight against President Donald Trump. …

Trending: George Mason University to discriminate in faculty hiring based on race

A total of 217 delegates voted for de Leon, of Los Angeles, while 22 cast ballots for Feinstein and 94 voted for no endorsement.