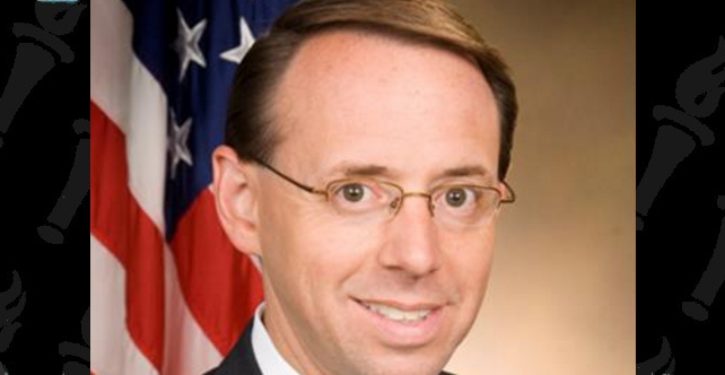 [Ed. – Ultimately, it will destroy them.]
The Justice Department announced today that a federal grand jury has indicted 12 Russian intelligence officers for hacking emails from the Hillary Clinton campaign and Democratic Party during the 2016 election.

One of the things we learned from Deputy Attorney General Rod Rosenstein is that we still have no evidence of "collusion" between Donald Trump's campaign and Russia. Special counsel Robert Mueller has brought in almost 200 indictments — and that's great — but not one of them has shown a Russian-Trump conspiracy. Like you, I have no clue what future prosecutions will look like, but on this day Rosenstein explicitly noted that nothing in the Justice Department's indictment featured an allegation that any American citizen had committed a crime.

For the many high-profile reporters who need Mueller's investigation to confirm their partisan notions about a seditious president, this was, no doubt, frustrating to hear. The need to frame every morsel of news into new evidence of "collusion" has already triggered dozens of seriously misleading, sometimes fictional, "mistakes" about Trump and Russia that always skew in the very same direction.
Trending: FBI director refuses to disclose Officer Brian Sicknick's cause of death