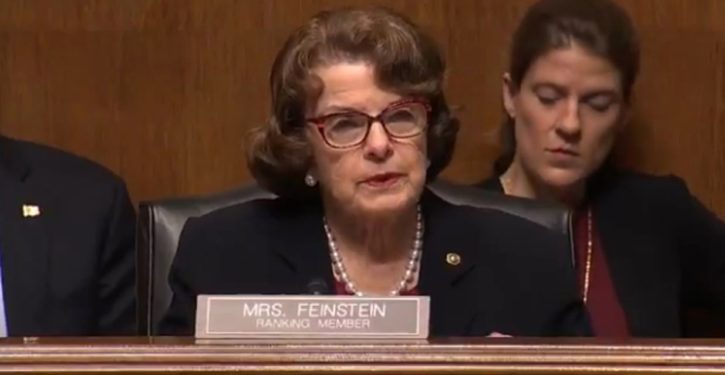 [Ed. – Her dog ate her homework.]
Sen. Dianne Feinstein, D-Calif., failed to disclose that her husband owned more than $100,000 in Facebook shares before Facebook CEO Mark Zuckerberg testified to the Senate in April, according to a new report Wednesday.

Feinstein didn't disclose that her husband, the wealthy investment banker Richard Blum, bought between $100,000 and $250,000 of the social network's shares before she gave her opening remarks during Zuckerberg's April 10 testimony in the Senate, according to Sludge, a new investigative journalism startup which launched earlier this year. Feinstein was one of four senators to give opening remarks.

Feinstein's office told this news organization Wednesday that she doesn't discuss her husband's financial transactions with him.

Trending: George Mason University to discriminate in faculty hiring based on race

"The transaction was made by the senator's spouse and was marked as such in the filing. It wasn't made by the senator and she has no ownership or control over it," Tom Mentzer, communications director for Feinstein's office, said in an e-mailed statement.