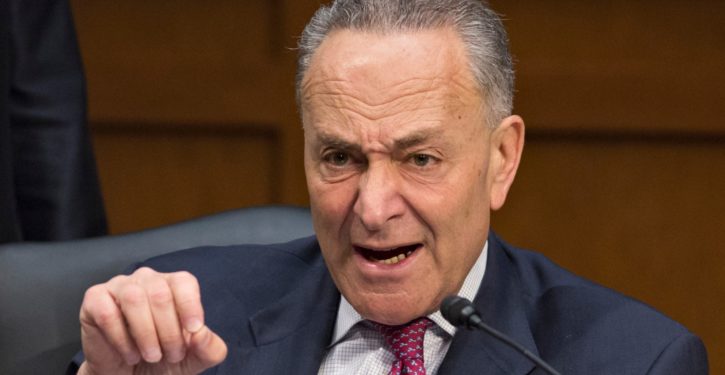 [Ed. – Desperate times call for behaving like a complete jackass.]
When you're going to be a hack, you might as well be a shameless hack. Liberals are humiliating themselves over President Trump's latest Supreme Court nomination, trafficking in insane conspiracy theories, and launching bogus, half-cocked ("extreme distortion") attacks, as part of a frenzied "kitchen sink" approach. They'll grasp at any straw to oppose Brett Kavanaugh's confirmation, even as some key red state Senate Democrats are taking pains to avoid talking about the issue. The Associated Press describes the cacophony of resistance and discord:

Chuck Schumer, the Senate Democratic leader, says it's all about health care. Sen. Richard Blumenthal, D-Conn., worries about the impact on the special counsel investigation. And Sen. Kamala Harris, D-Calif., sees an assault that could set women's rights back decades. There's so much for Democrats to dislike about Brett Kavanaugh, President Donald Trump's Supreme Court pick. And that may be the problem. In the hours after the Republican president tapped the conservative jurist, Democrats struggled to unify behind a clear and coherent message to combat the nomination, which could shift the court to the right for decades.