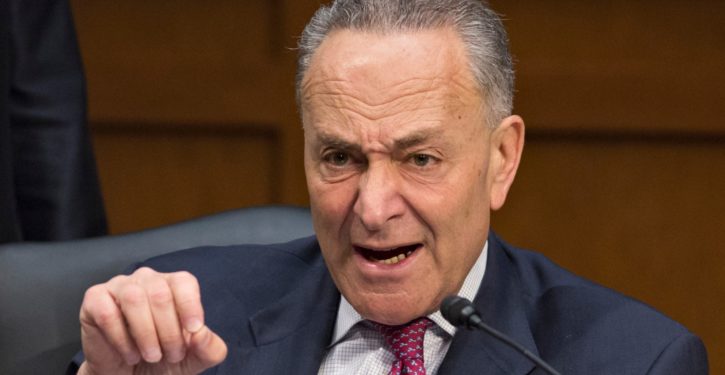 [Ed. – To "unify the country," you see.  The only way to unify America is always to give Democrats whatever they want.  Exit question: what president was it who said "Elections have consequences"?  Oh, who WAS that guy?  Can't think of his name…started with O, maybe…]
Trump chose Gorsuch after Senate Republicans blocked then-President Barack Obama's nominee, Merrick Garland, from the seat vacated by Justice Antonin Scalia's death in 2016. Schumer has cited Senate Majority Leader Mitch McConnell in arguing the GOP should wait to hold a vote on a justice until after the midterms.

In his call with Trump on Tuesday, Schumer urged the president to pick Garland to fill the vacancy as a way to unify the country, the person familiar with the conversation said. Trump has already interviewed a handful of candidates and has reportedly narrowed down his choices, so he may not have seriously considered any advice Schumer gave him.

McConnell's political team mocked Schumer's suggestion to nominate Garland on Thursday.
Trending: BREAKING: U.S. Federal Reserve system down; banks unable to make e-transfers; *UPDATE*