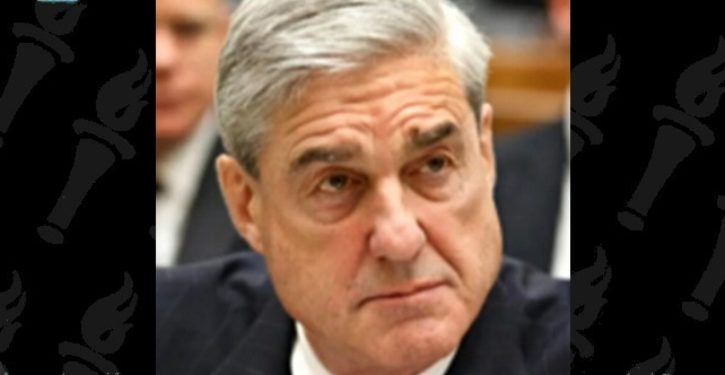 [Ed. – National security, you see.  I don't know that this is a slam-dunk either way, but Mueller starts out with a bad odor about his disclosure practices.  And fair treatment in U.S. courts is an issue for our national economic prosperity — one that Congress doesn't want to see stupid precedents set on, for hard-case/bad-law reasons.  If the judge rules against Mueller, will he just drop the case against the Russian company?]
Special counsel Robert Mueller's team is worried that Russian intelligence services will use a criminal case in Washington to gather information about its investigation and U.S. intelligence-gathering methods.

In court papers filed Tuesday, prosecutors are asking a federal judge to impose limits on the information that can be shared by attorneys in the first criminal case directly related to Russian attempts to interfere in the 2016 U.S. presidential election.

So far, only one defendant, Concord Management and Consulting LLC, has appeared in the case, and prosecutors say they're worried information they provide to the company's attorneys could end up in the hands of other defendants or Russian spy agencies.
Trending: Student wrongly arrested for rating female classmates on Twitter
For your convenience, you may leave commments below using either the Spot.IM commenting system or the Facebook commenting system. If Spot.IM is not appearing for you, please disable AdBlock to leave a comment.