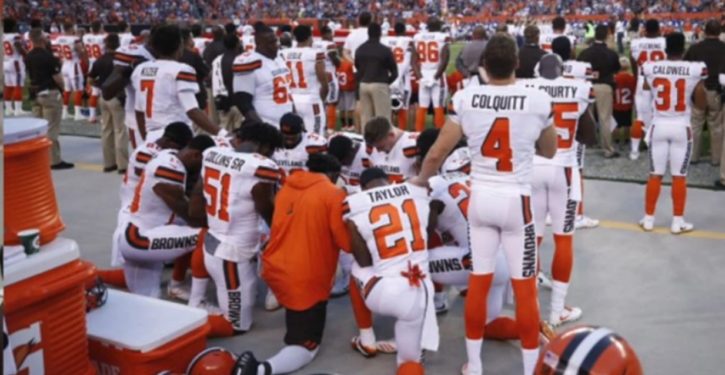 [Ed. – Frankly, this sounds too gutsy for the NFL to really implement.  The thought intrudes that they want to get credit with fans for considering the penalty.]
On Tuesday, NFL owners put three hours aside for a privileged session to speak—amongst themselves and family members—about the most sensitive of topics.

One was how the league will handle players kneeling during the national anthem going forward. An idea being floated in the room goes like this: It would be up to the home team on whether both teams come out of the locker room for the anthem, and, should teams come out, 15-yard penalties could be assessed for kneeling.
For your convenience, you may leave commments below using either the Spot.IM commenting system or the Facebook commenting system. If Spot.IM is not appearing for you, please disable AdBlock to leave a comment.