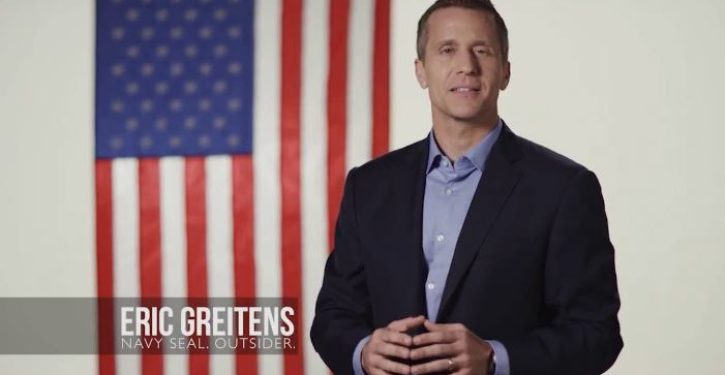 [Ed. – Lawmakers say the impeachment trial is still on.  This is the ugly case in which Greitens (R) is said to have gotten humiliating video of a woman he had an affair with, as an "insurance policy" against later revelations.  Ugh and gack all around.]
In a stunning development, St. Louis Circuit Attorney Kim Gardner on Monday dropped her prosecution of Missouri Gov. Eric Greitens in the face of the defense team's plan to call her as a witness.

Yet Republican legislative leaders said later that evening that Gardner's decision would have no impact whatsoever on whether the Missouri General Assembly moves forward with impeachment, a process set to begin at 6:30 p.m. Friday. …

Scott Rosenblum, a member of Greitens' team, said the judge's decision [to allow the Greitens defense to call her as a witness – Ed.] was based on the probability that Gardner had knowledge of perjury committed by a private investigator hired by her office.

Trending: University becomes nation's first to award bachelor's degree in diversity, equity, inclusion (DEI)

"She made herself a witness to the perjury that her investigator created throughout this case and his misconduct. She was the only witness," Rosenblum said.