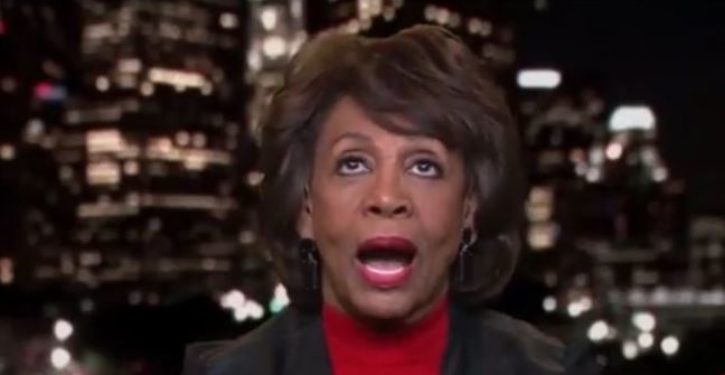 [Ed. – Is it named something other than 'Impeach 45'?]
She wears her political opinions on her sleeve. So outspoken veteran Democratic U.S. Rep. Maxine Waters is not likely to tone it down when she speaks in Dallas next month.

Registration is under way to hear Waters and a slew of others who will lead a forum on how to successfully challenge higher-ups when representing a cause.

Waters and about a dozen other leaders will school church leaders and community activists in the training sessions on Speaking Truth to Power. Organizers describe the sessions as a movement in "building for social justice."

Trending: Under House COVID relief bill, federal workers stay home and get paid $1,400 a week

Waters is serving her 14th term in Congress representing the 43rd District of California, which includes a large portion of South Central Los Angeles and Watts. Both neighborhoods have a history of police-community conflict. She is a past chair of the Congressional Black Caucus and vocal critic of the current Republican administration.

The forum will look at social justice in the sense of making law enforcement practices and economic living conditions more equal for people of low incomes and limited resources and non-whites. The forum also will pay homage to African-Americans who were killed by police that many activists say were influenced by racial fear or prejudice.