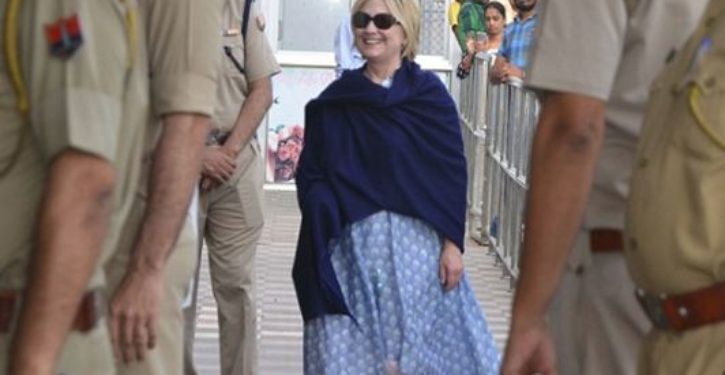 [Ed. – We certainly wish her a speedy recovery.]
Hillary Clinton has been spotted on multiple occasions lately wearing long jackets paired with colorful scarves that cover her neck and drape down over her back.

But Clinton's style choice, which she has even worn out in 80 degree temperatures, has prompted speculation that she has something to hide… a back brace.

Eagle-eyed social media users noticed a strange protrusion coming from Clinton's back when she was photographed visiting her daughter Chelsea's apartment in New York last week.

Trending: 'Squad' member Pressley on migrant detention centers: If people don't 'see the light,' 'we will bring the fire'

The supposed back brace was clearly visible under her blue jacket as she left her daughter's building and headed back to her waiting car.