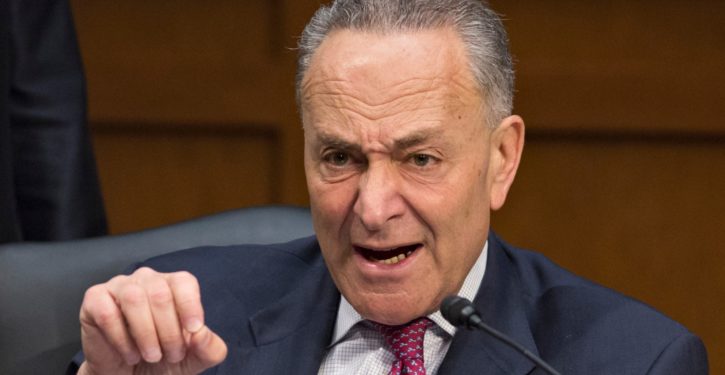 [Ed. – Can he really afford to alienate this voting bloc?]
Senator Chuck Schumer's office said the Democratic minority leader is too busy to meet with pro-Israel activists who support the nomination of Ken Marcus to lead the Department of Education's office of civil rights.

Emails obtained by the Washington Free Beacon reveal that much like Democratic senators who have stonewalled Marcus's nomination, Schumer's office has delayed meeting with members of the grassroots organization Stop BDS on Campus.

Marcus's nomination to be assistant secretary for civil rights has lingered in the Senate for six months. Marcus is the founder and president of the Louis D. Brandeis Center for Human Rights Under Law, a nonprofit dedicated to advancing civil rights of the Jewish people.

Trending: Note: Nonsensical report that 'militia' group is planning attack on U.S. Capitol … *UPDATE*: 'Proves a mirage'

Marcus's nomination has been stonewalled amid reports that anti-Semitism has risen by 94 percent in U.S. schools. Last week, 51 student groups at New York University pledged to boycott Israel.

Marcus did not clear the Senate HELP committee until February, after resistance from Democrats. While weighing his nomination, a senior Democratic staffer to Sen. Patty Murray (D., Wash.) on the committee said, "We don't care about anti-Semitism in this office." Anti-Israel groups also adamantly oppose his nomination.