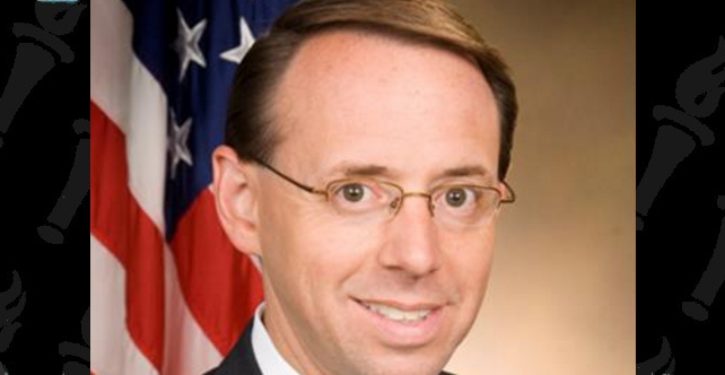 [Ed. – Send in the clowns.]
Deputy Attorney General Rod Rosenstein told President Donald Trump last week that he isn't a target of any part of Special Counsel Robert Mueller's investigation or the probe into his longtime lawyer, Michael Cohen, according to several people familiar with the matter.

Rosenstein, who brought up the investigations himself, offered the assurance during a meeting with Trump at the White House last Thursday, a development that helped tamp down the president's desire to remove Rosenstein or Mueller, the people said.

After the meeting, Trump told some of his closest advisers that it's not the right time to remove either man since he's not a target of the probes. One person said Trump doesn't want to take any action that would drag out the investigation.

Trending: CNN hires former Trump admin. spokeswoman; Obama admin. spokesman loses it

The change in attitude by the president comes after weeks of attacks on the special counsel and the Justice Department, raising questions about whether he might take drastic steps to shut down the probes.
For your convenience, you may leave commments below using either the Spot.IM commenting system or the Facebook commenting system. If Spot.IM is not appearing for you, please disable AdBlock to leave a comment.