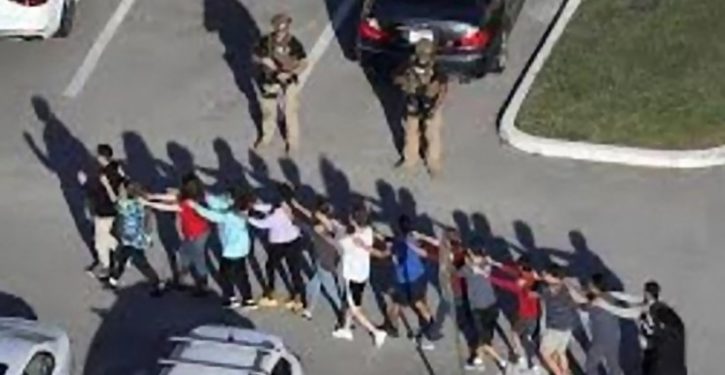 [Ed. – Picking your poison]
On Tuesday, the Broward County School Board voted against arming teachers in schools, as they chose not to participate in Florida's newly-established school guardian program, which allows certain school employees to carry weapons.

School Board member Rosalind Osgood said, "This would mean more guns, the purchase of more guns, the legalization of more guns and more guns brought from the community into schools."

The program was created after the mass shooting at Marjory Stoneman Douglas High School in Parkland, Florida. It has been named after football coach Aaron Feis, who died protecting the students. It funds $67 million statewide for training and stipends for certain school employees to be armed.

Trending: Washington DC Requires Nude Strippers To Be Masked, Clubs Warned About 'Staff Not Wearing Masks'

The initial intent of the program was to make all school employees eligible to take part, but later legislators amended it to include only employees who are not primarily classroom instructors. Coaches and Junior Reserve Officers' Training Corps instructors were still eligible.