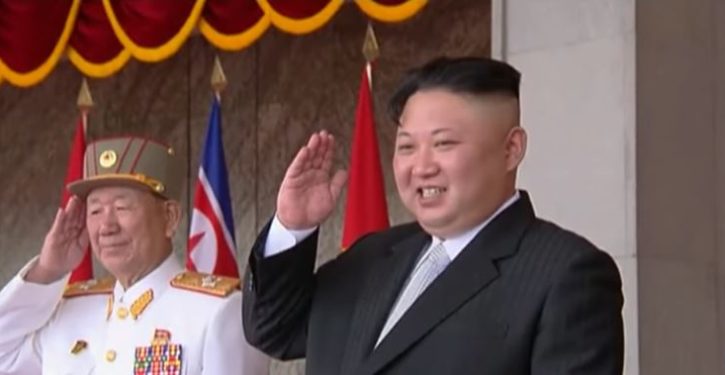 [Ed. – Another potential big win for Trump]
North Korea has told the U.S. that Kim Jong Un is prepared to discuss the denuclearization of the Korean Peninsula, clearing the way for a summit meeting between the North Korean leader and President Donald Trump, according to U.S. officials.

U.S. officials didn't say when and how that assurance was delivered, but U.S. and North Korean officials have been in communication.

"The U.S. has confirmed that Kim Jong Un is willing to discuss the denuclearization of the Korean Peninsula," a Trump administration official said on Sunday.

Trending: Reparations expand to more groups; cost likely to exceed $12 trillion

Hopes for a breakthrough that might end more than six decades of animosity on the Korean Peninsula were raised last month when South Korean national security adviser, Chung Eui-yong, told the White House that North Korea was prepared to engage in talks on denuclearizing the Korean Peninsula and would refrain from nuclear and missile tests.

For weeks, however, U.S. officials heard nothing from the North Koreans, raising concerns that the South Korean government, which is eager to reduce tensions on the peninsula, might have exaggerated Pyongyang's willingness to put its nuclear arsenal on the negotiating table.