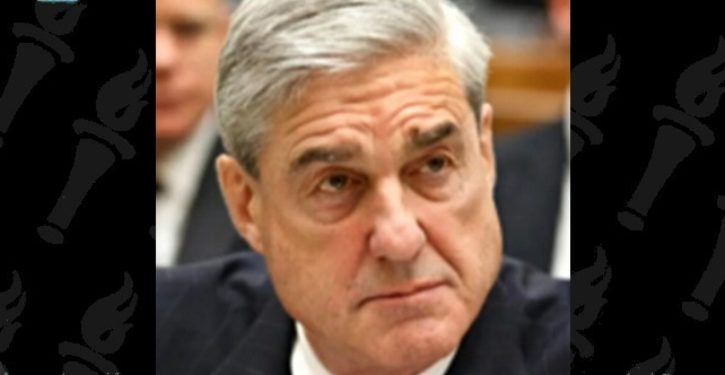 [Ed. – This is a bit convoluted, but the gist seems to be that Mueller is cloaking his real purpose in trying to avert FOIA requests.  The key is the sentence that reads: "…if Alex Van Der Zwaan even attempts to file a FOIA request, journalists might be clued in to information that Mueller doesn't want them to know about."  Mueller doesn't want to deal with FOIA requests from those who know (some of) what he's been investigating, because even the public record of them could alert outside parties to the existence of information they didn't know they needed to look for.  Colin Kalmbacher argues that Mueller could just let existing law work as intended to achieve the result Mueller PURPORTS to seek with the individual in question, Alex van der Zwaan.  Instead, Mueller is exposing his real motive by making a specious, special argument against FOIA requests.]
Special counsel Robert Mueller and his deputy Andrew Weissmann filed a three-page notice on Monday arguing that Alex Van Der Zwaan should not be allowed to file Freedom of Information Act (FOIA) requests related to the ongoing Russia investigation.

As the notice points out, Van Der Zwaan originally agreed to waive his rights to "request or receive" such records from the government during his plea agreement. In the notice, Mueller claims his legal arguments are being filed because the court "drew attention" to a similar waiver agreement during Richard Gates' recent arraignment. …

Mueller's notice is aware of the law here–and apparently scared of it. …

Trending: Policing 'reform' bill could lead to gender-based police stops and racial profiling of Asians or whites

Mueller has created a false time line and scenario which makes it look like his office's anti-transparency efforts are simple and plain but simultaneously shrug-worthy and deathly necessary. But that's not all.