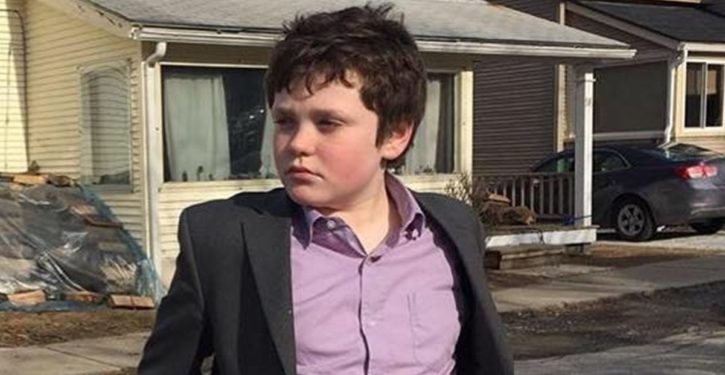 [Ed. – The big shocker: he'll run as a Democrat.]
An unlikely candidate for Vermont governor says he would sign legislation to tighten the state's gun laws if he held the top office.

Ethan Sonneborn, 13, of Bristol, is running as a Democrat in 2018.

He said he took part in his school's walk out earlier this month against gun violence.

Trending: BREAKING: U.S. Federal Reserve system down; banks unable to make e-transfers; *UPDATE*

"My generation has been taking an important step in this because we're the ones were getting shot," Sonneborn said. "This affects us directly and people who say it can't happen in Vermont, we came this close to it happening in Vermont. It will happen in Vermont if we don't take action."

He referred to a thwarted school shooting plot discovered last month at Fair Haven Union High School.