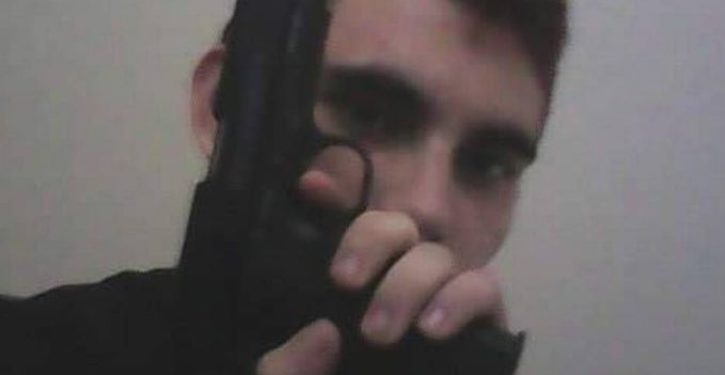 [Ed. – Not enough evidently.]
Eighteen months before Nikolas Cruz shot up Marjory Stoneman Douglas High School, staff were so worried about his fascination with guns that they banned him from practicing shooting skills with the JROTC, according to mental health records obtained by the South Florida Sun Sentinel.

A safety plan created by the school for Cruz in September 2016 also prohibited him from carrying a backpack on campus.

Cruz is charged with 17 counts of murder and 17 counts of attempted murder stemming from his Feb. 14 shooting rampage at the Parkland school.

Trending: 'That's When I Realized He Was A F*cking Idiot': Trump Slams General Milley For Past Military Advice

The mental health records show counselors were sent to Cruz's home multiple times in September 2016, the same month the Department of Children and Families conducted its own investigation following up on concerns from the school and from his family.