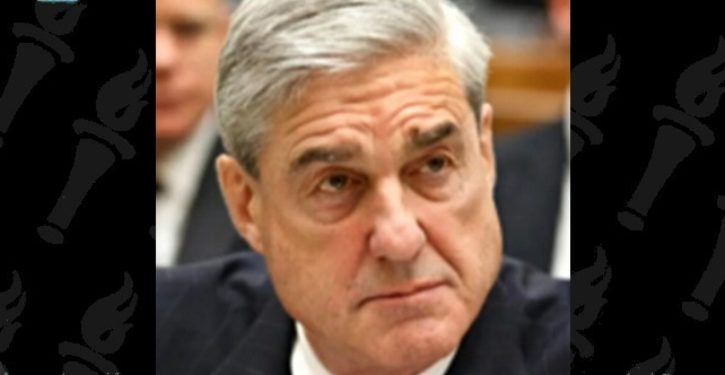 [Ed. – Let's see, we've just had Sam "Off his meds" Nunberg, and now Mueller brings us George "Comfort boys" Nader, to provide evidence for Mueller's out-of-bounds "investigation" of Trump's link to…the UAE.  An investigation for which Mueller has not even the hint of a charter in his special counsel appointment.  God is just; I don't think it's Trump who's on the downward spiral here.]
Nader is little known to the public, a man who has led a shadowy existence as a go-between across numerous Middle East capitals and who gave testimony to Mueller's Washington grand jury earlier this month.

Nader joined a meeting at New York's Trump Tower in December 2016 that brought together presidential son-in-law Jared Kushner, chief strategist Steve Bannon — fired by Trump last August — and Mohammed bin Zayed, crown prince of Abu Dhabi and de facto leader of the United Arab Emirates. …

George Nader was convicted by Prague's Municipal Court of 10 cases of sexually abusing minors and sentenced to a one-year prison term in May 2003, court spokeswoman Marketa Puci told The Associated Press on Wednesday. She said the crimes occurred between 1999 and 2002. She said Nader served time in a Prague prison, though it isn't clear how much. He was then ordered expelled.

Trending: Stowaway Hid In Wheel Well Of Plane During Flight From Guatemala To Miami

Puci said Nader was convicted of "moral corruption of minors, sexual abuse and impairing morals," after abusing underage boys.

In one case, Nader requested oral sex from a 14-year-old boy in a room at the Hilton Hotel in Prague, Puci said. After the boy refused, Nader masturbated in front of him and paid him 2,000 koruna — worth about $100 today, she said.

The verdict cites other examples of Nader providing money, jewelry, cellphones, clothes and accommodation for sexual services.