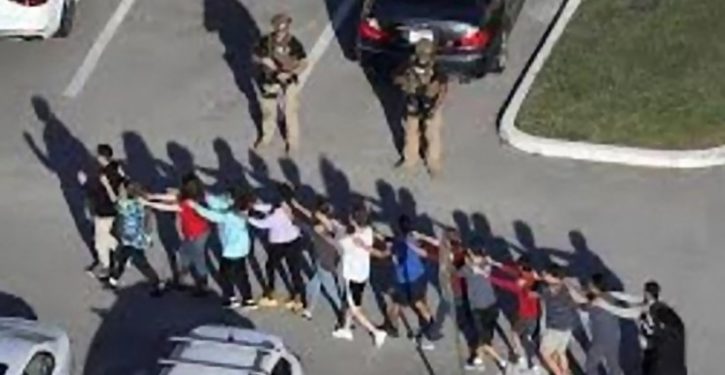 [Ed. – Force discipline is actually an important concern, so it's not like Miramar doesn't have a leg to stand on here.  But the optics are dreadful, especially in light of the very poor profile of law enforcement overall in the incident.  The public would naturally be inclined to call down blessings on officers who rushed to respond, when there were officers on-scene under a seemingly inexplicable order to hang back while the school was being shot up.]
When a gunman started shooting at Marjory Stoneman Douglas High School, two Miramar SWAT team members did what comes naturally: They went to help.

Now they've been suspended for it.

The officers did not have permission to respond to the shooting at Parkland on Feb. 14, when 17 people were killed.

Trending: Build Back Better Act will give you $12,000 for purchasing an electric car — but not if it's a Tesla

And that created an officer safety issue and left them unaccountable for their actions, according to their police department.

But their union reacted differently.