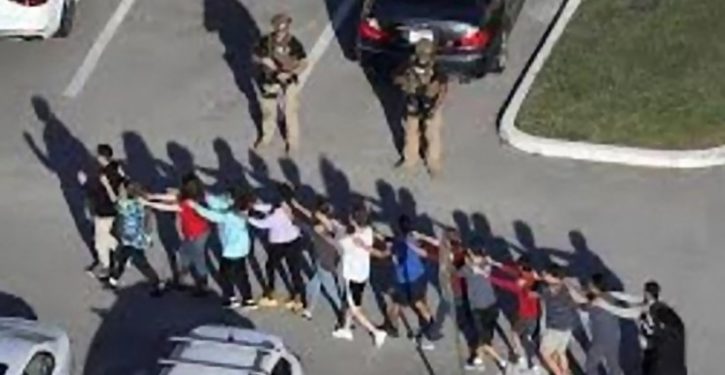 [Ed. – Mea culpa]
Top House Republicans said Wednesday that a senior FBI official had briefed lawmakers on the agency's failure to respond to warnings about the teenager accused of carrying out a deadly shooting at a South Florida high school last month.

Acting FBI Deputy Director David Bowdich met with lawmakers on the House Oversight and Government Reform and Judiciary committees Tuesday to discuss the missteps, which were revealed in the days after the shooting at Marjory Stoneman Douglas High School in Parkland, Fla.

Bowdich acknowledged that the FBI failed to follow its own protocol after it received a tip in January about the accused shooter, Nikolas Cruz, 19, and vowed to take corrective actions, according to a press release issued by Reps. Trey Gowdy (R-S.C.) and Bob Goodlatte (R-Va.), the chairmen of the Oversight and Judiciary committees, respectively.

Trending: NYC Mayor extends teacher vaccination requirement to religious, private schools

The FBI admitted just two days after the Feb. 14 shooting that it received a tip from a person close to Cruz the previous month warning about the teen's gun ownership, desire to kill and erratic behavior.