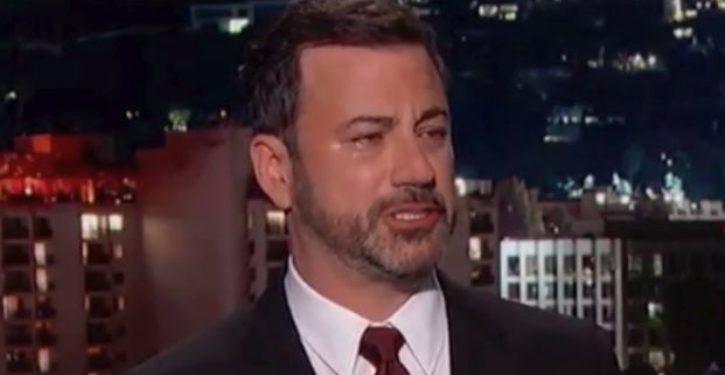 [Ed. – Who would have expected that?]
Right off the bat, host Jimmy Kimmel took shots at Donald Trump during the opening of the 90th Academy Awards on Sunday night, including about the president tweeting from a gold toilet.

The late-night host quipped that Trump very much liked the first three quarters of Get Out.

He also said the Oscar was so old, it was at home watching Fox News.

Trending: NYC Mayor extends teacher vaccination requirement to religious, private schools

Kimmel later worked in a joke about Hope Hicks quitting her position as communications director last week.

"Where there is light, there is always hope. Except at the White House. Hope quit on Wednesday," Kimmel said.

The president regularly goes after celebrities via Twitter, attacking Alec Baldwin last week for his impersonation of Trump on Saturday Night Live.

In the past, when a celebrity has spoken out against Trump at an awards show, he has later attacked them on Twitter.