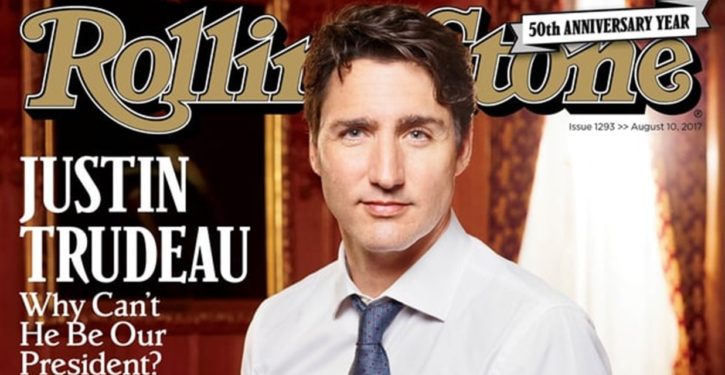 [Ed. – Soros also spent massively to back Hillary in 2016, which technically isn't "foreign" money, since he's a naturalized U.S. citizen.  But America is far bigger than Canada (population-wise), and in any case had the Trump phenomenon roaring like a freight train.  Still, we ignore the impact of Soros money at our peril.  It can change things for the worse by focusing — as it's doing in 2018 — on seizing control of many smaller jurisdictions at the city and county level.]
It's true that voters get tired of incumbents. But in Canada's case, and this should be worth noting here, [Trudeau] was elected because of massive foreign funding, from the likes of the rabidly leftwing and secretive Tides Foundation, linked to George Soros and radical environmental movements.

In 2017, the National Post reported that Trudeau got elected after a massive influx of illegal foreign funds, mostly from the U.S.-based leftwing Tides Foundation, writing:

Foreign money funnelled towards Canadian political advocacy groups affected the outcome of the 2015 federal election, according to a document filed last week with Elections Canada and obtained in part by the Calgary Herald.

The 36-page report entitled: Elections Canada Complaint Regarding Foreign Influence in the 2015 Canadian Election, alleges third parties worked with each other, which may have bypassed election spending limits — all of which appears to be in contravention of the Canada Elections Act. …

And the scope of this has brought some bitter consequences to Canada. Trudeau, like the leftists in the U.S., has resisted all efforts at electoral reform, despite campaigning on that platform.
Trending: Build Back Better Act will give you $12,000 for purchasing an electric car — but not if it's a Tesla