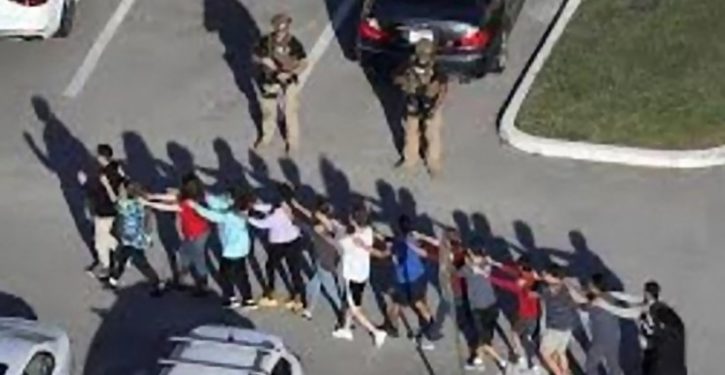 [Ed. – Doesn't fit the narrative. Note: the study's authors conclude that arming teachers and increasing school security in general is overkill, basically because shootings are so rare.  But how you protect something depends as much on how precious it is to you as on how likely it is to be attacked.  I've got no problem with kids being able to see that for some things in life, adults don't just spin the roulette wheel.  Emphasis in original.]
"This is not an epidemic"

Mass school shootings are incredibly rare events. In research publishing later this year, Fox and doctoral student Emma Fridel found that on average, mass murders occur between 20 and 30 times per year, and about one of those incidents on average takes place at a school. …

Their research also finds that shooting incidents involving students have been declining since the 1990s. …

Trending: 'That's When I Realized He Was A F*cking Idiot': Trump Slams General Milley For Past Military Advice

Four times the number of children were killed in schools in the early 1990s than today, Fox said.

"There is not an epidemic of school shootings," he said, adding that more kids are killed each year from pool drownings or bicycle accidents.