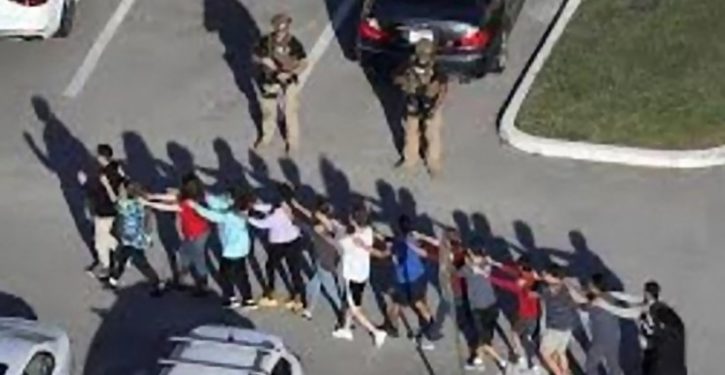 [Ed. – A word of caution: I still blame Nikolas Cruz for the massacre.  I also believe our morally incoherent and in some ways inexcusable culture bears a share of the blame, setting a clearly troubled young man with special needs up for failure. But where the government we pay for was supposed to intervene against warning signs flashing in throbbing neon red, and failed to, for no valid reason, it is fair to place blame there too.  The gun is not the problem here, any more than the 767 airliner was the problem when two of them were flown into the Twin Towers on 9/11.]
The latest Rasmussen Reports national telephone and online survey finds that 54% of American Adults believe the failure of government agencies to respond to numerous warning signs from the prospective killer is more to blame for the mass shooting. Thirty-three percent (33%) attribute the deaths more to a lack of adequate gun control. Eleven percent (11%) opt for something else. (To see survey question wording, click here.)

Among Americans who have children of elementary or secondary school age, 61% think the government is more to blame. Just 23% of these adults fault a lack of adequate gun control more.

Ninety percent (90%) of all Americans say they have been following news reports about the Florida killings at least somewhat closely, with 53% who have been following Very Closely.
Trending: Teacher suspended for criticizing Bernie Sanders' rape fantasy