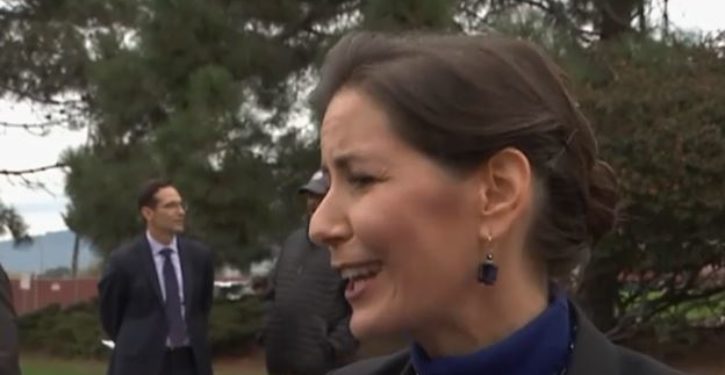 [Ed. – Sleeping with the enemy]
The mayor of a sanctuary city in California issued a warning that U.S. Immigration and Customs Enforcement (ICE) could be conducting a raid in the area as soon as Sunday — ratcheting up tension with the feds while giving her constituents an early heads-up.

Libby Schaaf, the Democratic mayor of Oakland, shared the warning — which she said she "learned from multiple credible sources" — in a press release on Saturday, "not to panic our residents but to protect them," Fox 2 reported.

The mayor said she didn't know further details of the ICE operation, but claimed she felt it was her "duty and moral obligation as Mayor to give those families fair warning when that threat appears imminent."

Trending: Build Back Better Act will give you $12,000 for purchasing an electric car — but not if it's a Tesla

The feds detained at least four people Sunday, a program manager for the San Francisco Immigrant Legal Education Network told the San Francisco Examiner, although the paper noted it was unclear if the detentions were related to any broader ICE operation.