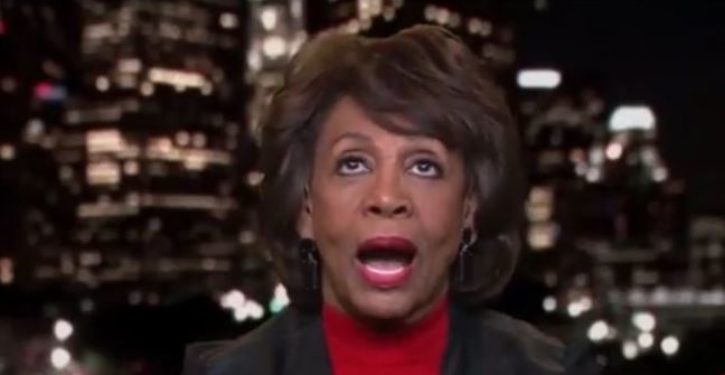 According to Maxine Waters, it's President Trump's mental health we need to be worrying about.

As she delivered her latest rant about President Trump and Russia, you would think she would actually have a grasp on some of the basic facts.

But we're talking about Maxine Waters.

During a speech at the California Democratic Party convention on Saturday, the 79-year-old Waters railed on Trump and her increasingly hysterical allegations about his supposed connections to Russia.

Trending: CNN hires former Trump admin. spokeswoman; Obama admin. spokesman loses it

At the height of her rant, she mispronounced Vladimir Putin's name.
For your convenience, you may leave commments below using either the Spot.IM commenting system or the Facebook commenting system. If Spot.IM is not appearing for you, please disable AdBlock to leave a comment.