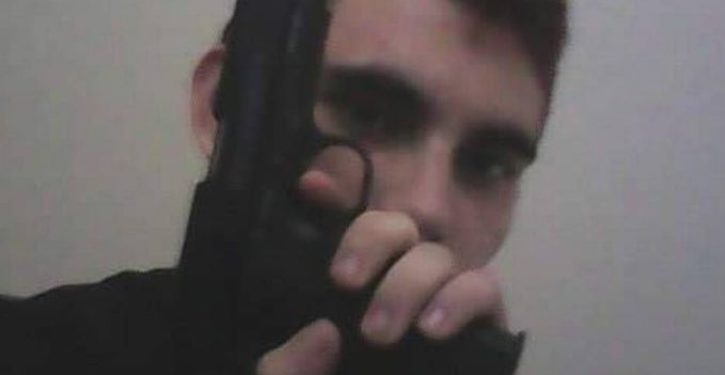 [Ed. – The inevitable copycat]
Florida authorities arrested two teenagers Friday for making shooting threats against two separate schools, days after the mass bloodshed in Parkland.

The cases are the latest among dozens of threats involving students who express to other classmates or on social media networks that they plan to shoot up schools, officials said.

A national organization that tracks school threats says it has recorded about 50 a day on average since 17 people were killed in the mass shooting at Marjory Stoneman Douglas High School, compared with about 10 a day on average.

Trending: Schools say they teach critical race theory, even as education reporters falsely deny it

The Boynton Beach police spokeswoman Stephanie Slater said that a 14-year-old boy told two other students in a Facetime video call that he was going to attack SouthTech Preparatory Academy. In the chat, the student showed what appeared to be two different firearms.

Officers placed the school and a nearby preschool on lockdown while they tried to locate the student on Friday. But detectives found him inside a home, arrested him and recovered an air rifle and air pistol. No actual weapons were found, but the teen was charged with disrupting a school function.