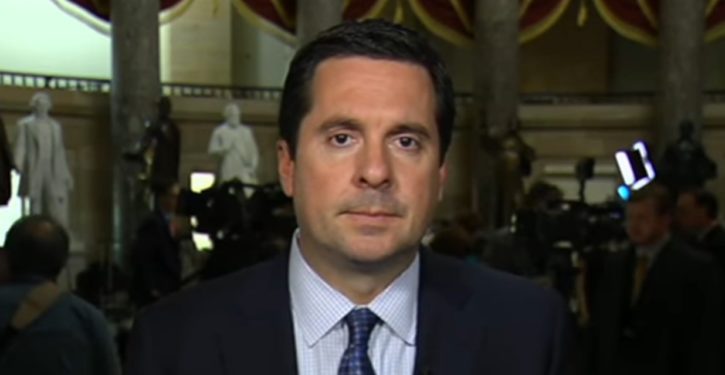 [Ed. – House of cards]
"The American people now clearly understand that the FBI used political dirt paid for by the Democratic Party to spy on an American citizen from the Republican Party," Nunes said in a statement. "Furthermore, the FISA court was misled about Mr. Page's past interactions with the FBI in which he helped build a case against Russian operatives in America who were brought to justice. It defies belief that the Department of Justice and FBI failed to provide information to a secret court that they had provided to an open federal court regarding their past interactions with Mr. Page."

He shared the House Intelligence Committee majority party's "point by point refutation" in a press release to reporters, which links to a PDF on the HPSCI website. There is also a one-page "key points" document from the committee majority.