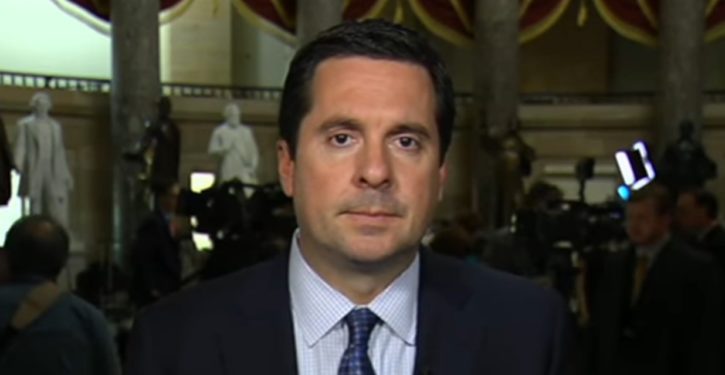 [Ed. – As the first point indicates, the Democrats have had to reframe everything and then argue against straw men in order to create the impression that they are refuting anything from the first memo.  I continue to think we just need to see everything, unredacted, so the people can form our own judgments.  Emphases in original.]
Nunes said the Democratic memo did not dispel the original findings of the committee, which he noted were also validated by an investigation headed by the Senate Judiciary Committee into Steele and his role in providing the FBI with the unverified dossier. …

Here's the point by point refutation from Republicans of the Democratic memo:

Democrats: Christopher Steele's raw intelligence reporting did not inform the FBI's decision to initiate its counterintelligence investigation in late July, 2016.

Trending: Schools say they teach critical race theory, even as education reporters falsely deny it

Republicans: As stated in the declassified GOP memo on FISA abuse, information about Trump campaign advisor George Papadopoulos "triggered the opening of an FBI counterintelligence investigation in the late July 2016 by FBI agent Peter Strzok." Once underway, the investigation was fueled by Christopher Steele's dossier, which the Department of Justice (DOJ) and Federal Bureau of Investigation (FBI) used to get a Foreign Intelligence Surveillance Act (FISA) warrant on Carter Page. DOJ and FBI's reliance on the DNC – and Clinton – campaign funded dossier in court filings, not the overall investigation, is the focus of the GOP memo.