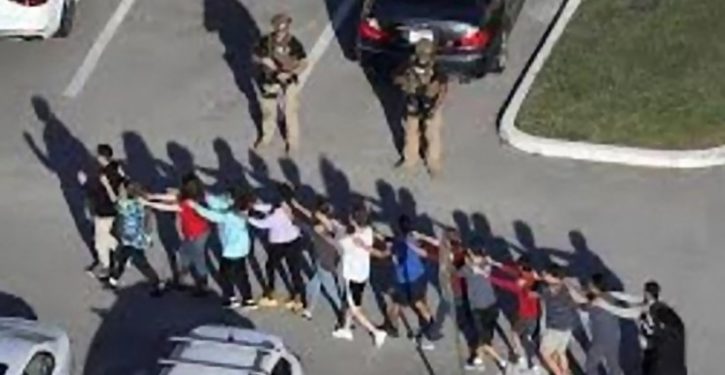 [Ed. – The author commits the fallacy of assuming that deputy Scot Peterson, the police officer who stood outside Marjory Stoneman Douglas High School as the shooting raged inside, is a 'good guy.']
To stop a bad guy with a gun, it takes a good guy with a gun," LaPierre said to applause from the CPAC crowd on Thursday morning.

The problem for LaPierre is that this latest shooting in Parkland, Florida, isn't an affirmation of that view. It's a direct rebuttal.

There was a good guy with a gun just outside the school when the bad guy with a gun started murdering people. The good guy with the gun wasn't the solution. He didn't stop it.

Trending: Schools say they teach critical race theory, even as education reporters falsely deny it

What the Parkland school shooting exposes is the fallacy in LaPierre's argument: This is not a simple problem. And it does not have a simple solution like arming more people.