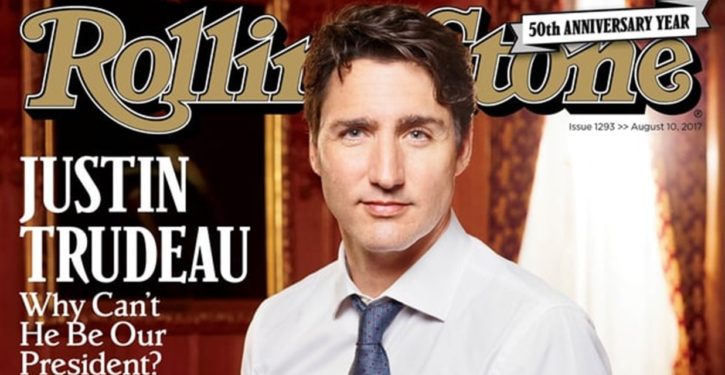 [Ed. – What is this vision quest our neighbor to the north is on in India? He seems to be somewhat overstaying his welcome, on a visit the Indians apparently haven't been sure what to make of.  As I understand it, he did finally catch up with PM Modi, after a week of traipsing about the country hanging with Sikh separatists.]
Just when Canadian Prime Minister Justin Trudeau seemed to have smoothed out the rough patches in his relationship with India, he ignited another firestorm by inviting a convicted terrorist from a Sikh separatist movement to dinner.

The Canadian government swiftly rescinded the invitation to Indo-Canadian businessman Jaspal Atwal, claiming an unexplained failure in the vetting process was responsible for his invitation to a dinner reception in New Delhi.

Atwal and three accomplices were convicted of attempted murder against Malkiat Singh Sidhu, a minister from the Punjab province, which separatists believe should be detached from India and converted into a Sikh religious state called "Khalistan." Another team of Sikh militants eventually succeeded in murdering Sidhu five years later. …

Trending: Another appeals court rules against Biden Administration vaccine mandate for most workplaces

It is more than a little strange that the Canadian government overlooked all of this when inviting Atwal to dinner, since the terrorist attack he participated in occurred while Sidhu was vacationing on Vancouver Island.