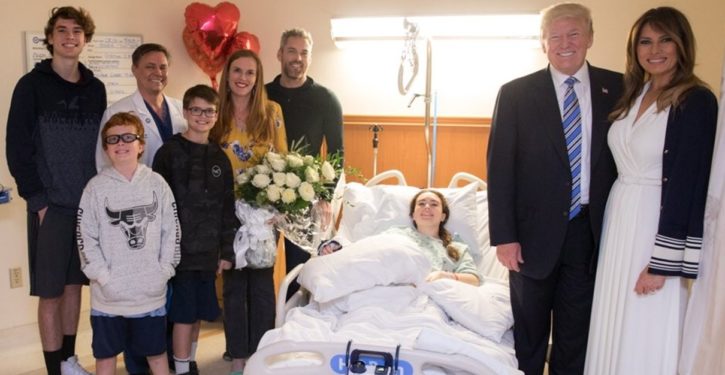 [Ed. – Their teenage daughter is right there, with a big old smile on her face, because they're all in the hospital and the medical staff, whom Trump praised and thanked, saved her life.  Progressive leftists are angry and disgusted about this.]
Rep. Mark Pocan (D-Wis.) slammed President Trump on Saturday for sharing a photo of himself giving a thumbs-up while visiting a hospital where victims of the recent Florida mass shooting are being treated. …

Trump also changed the photo in the header of his Twitter profile, which shows him giving a thumbs-up while standing alongside Florida lawmakers and law enforcement officials.

Social media users slammed Trump for the photos, accusing him of being insensitive.
Trending: Teacher suspended for criticizing Bernie Sanders' rape fantasy