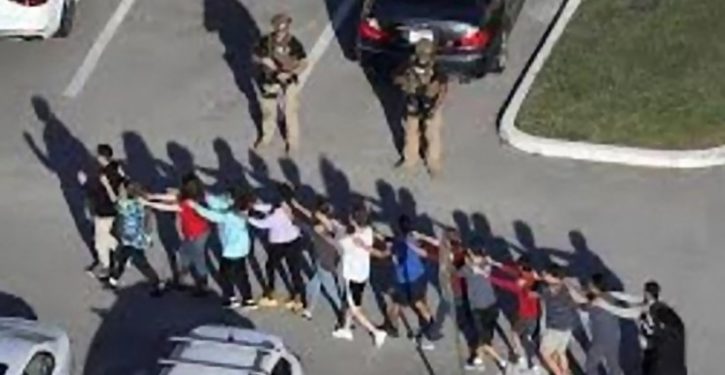 [Ed. – Until we see all information fully vetted, I take none of this as gospel.  But be aware that this statement has been given by the Leon County Sheriff, responsible for the location the white supremacist group operates in.]
Local law enforcement sources have not found a connection between accused Parkland school shooter Nikolas Cruz and a Tallahassee-based paramilitary group.

Leon County law enforcement sources told the Tallahassee Democrat that they could not find information linking Cruz, 19, to the Republic of Florida Militia, as claimed by the group's self-proclaimed leader Jordan Jereb.

His comments to the Anti-Defamation League and The Associated Press set off a media firestorm Thursday at about midday that Cruz was connected to the alt-right, white nationalist group.
Trending: Teacher suspended for criticizing Bernie Sanders' rape fantasy